Welcome to The Feed! This is where we share good news stories about the environment and composting tips with our community every week. Subscribe to our newsletter to get a short & sweet version of The Feed delivered to your inbox every week!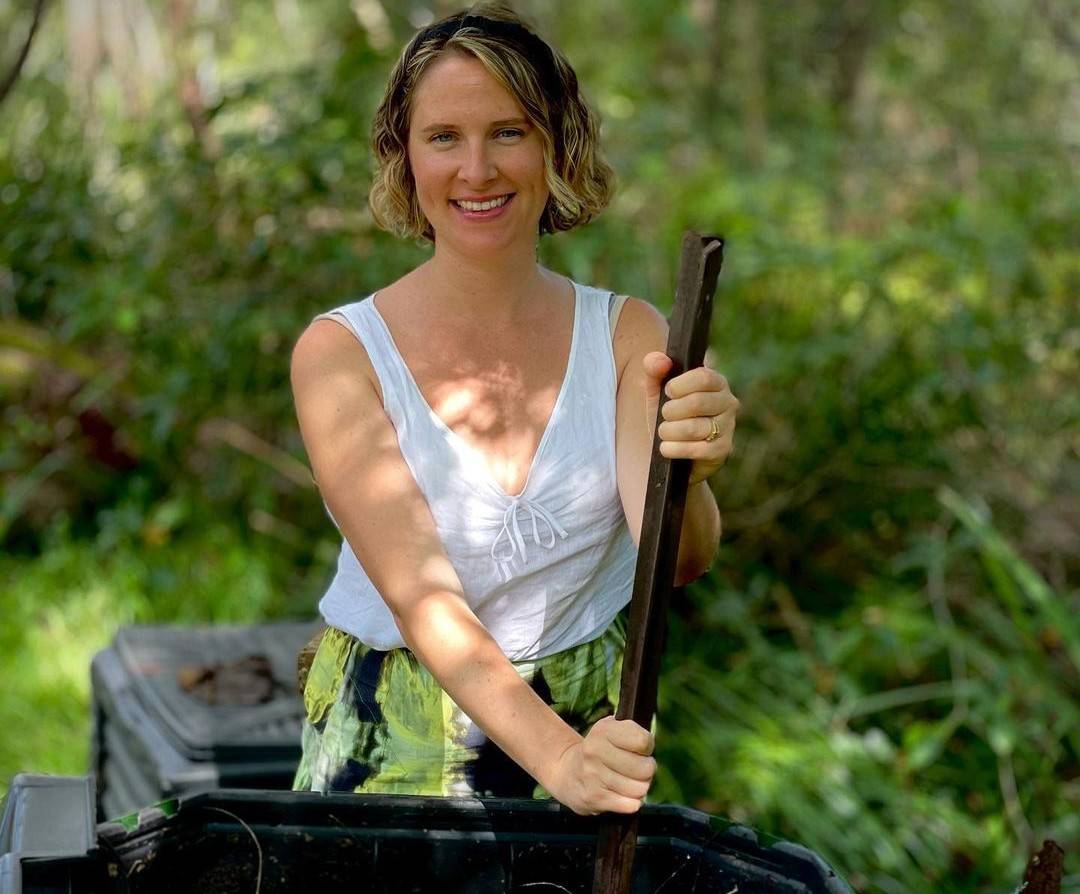 Subpodder makes the ultimate hands-off composting method
We didn't think it was possible, but Kate (from the knowledgeable @compostable.kate Instagram account) has found an even easier way to compost with Subpod!
Kate's a bit of a composting guru, and experiments with all kinds of wonderful gardening and composting methods on her page. She's been giving us a lot of love lately and we're delighted to see that her experiments are paying off.
Watch her reel below to see her new hands-off, layered method for composting with Subpod – she only aerates her 'Pod once a fortnight!
This method is a little different to what we normally suggest, and that's the beauty of composting. Depending on your climate, the behaviour of your worm colony, and even the kinds of foods you compost, you might end up with a very unique style of Subpodding!
If you'd like to experiment with Kate's hands-off layered composting method, just make sure you've got a well established worm population.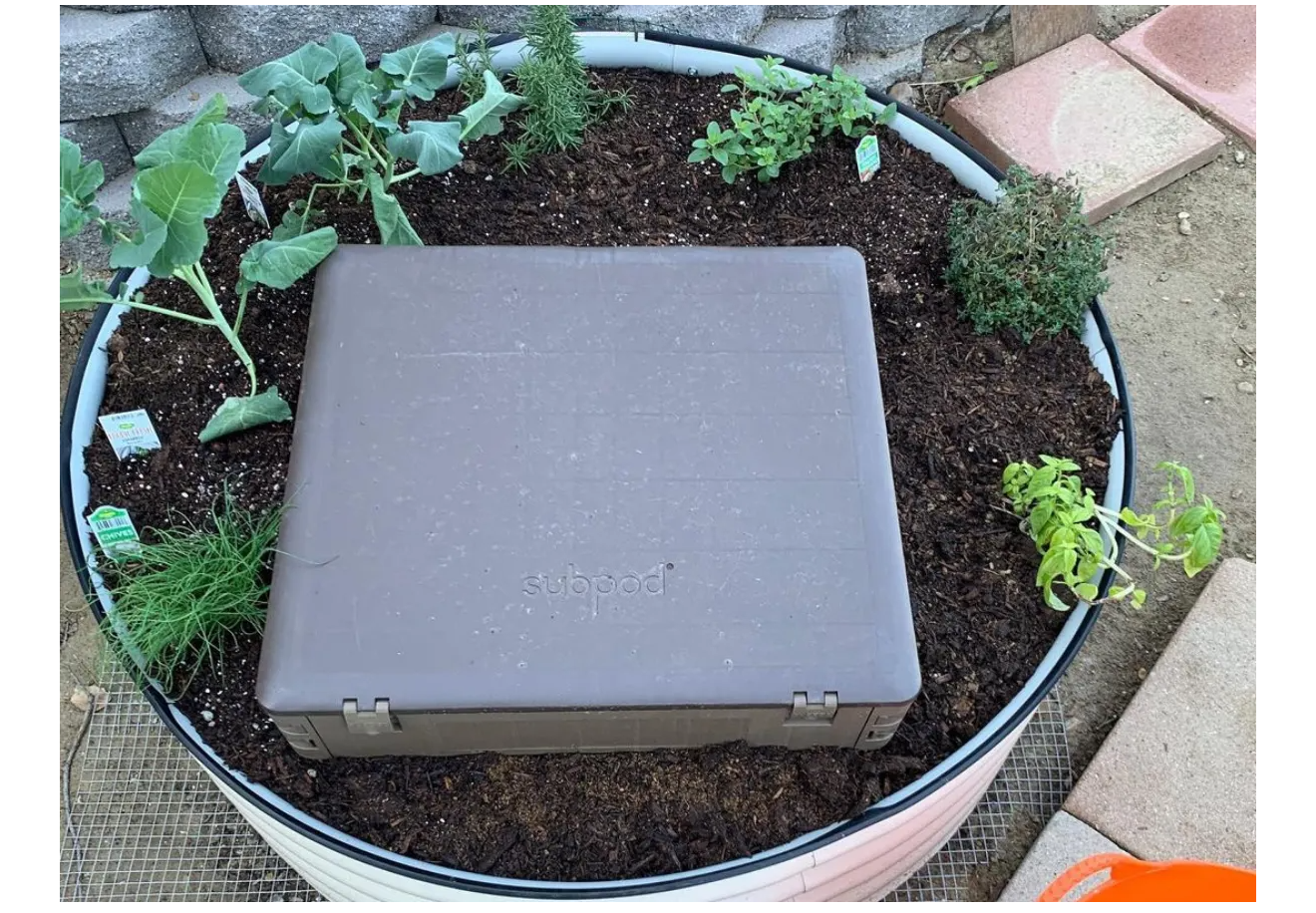 Small compost setup helps Californian fight waste
In good news, it was recently announced that as of January 1st 2022, all Californians are going to have to start separating their food waste from their regular trash!

That's a great win for the planet, but it's no doubt left a few people scrambling to find a compost solution that's right for their home. Luckily for Winnie from @weensyhomestead, our Subpod Mini's came into stock at just the right time.
"I've been looking at compost options for a long time. I visited some neighbors and looked at what they did but none of it fit my space or preference. Some had lots of flying insects and some just smelled badly and I didn't want to put any neighbors or myself through that when windows are opened! So I finally settled on the mini @subpod nested inside a @birdiesgardenproducts round bed. And I finally got my worms last week so I was able to finally get it going!
This has been something I've wanted to accomplish for a long time - not just to get that precious black gold but to reduce the kitchen scraps waste from going into the landfill.
And if it didn't make enough sense to do it because of that - well come Jan 1, 2022 - Californians will need to start separating their food scraps from regular trash so I have to say, this is perfect timing! Can't wait till I see the great results from this composting. Oh! And in case you're curious, I've got basil, thyme, oregano, rosemary, aspabroc and an onion chive in the bed. 🌱"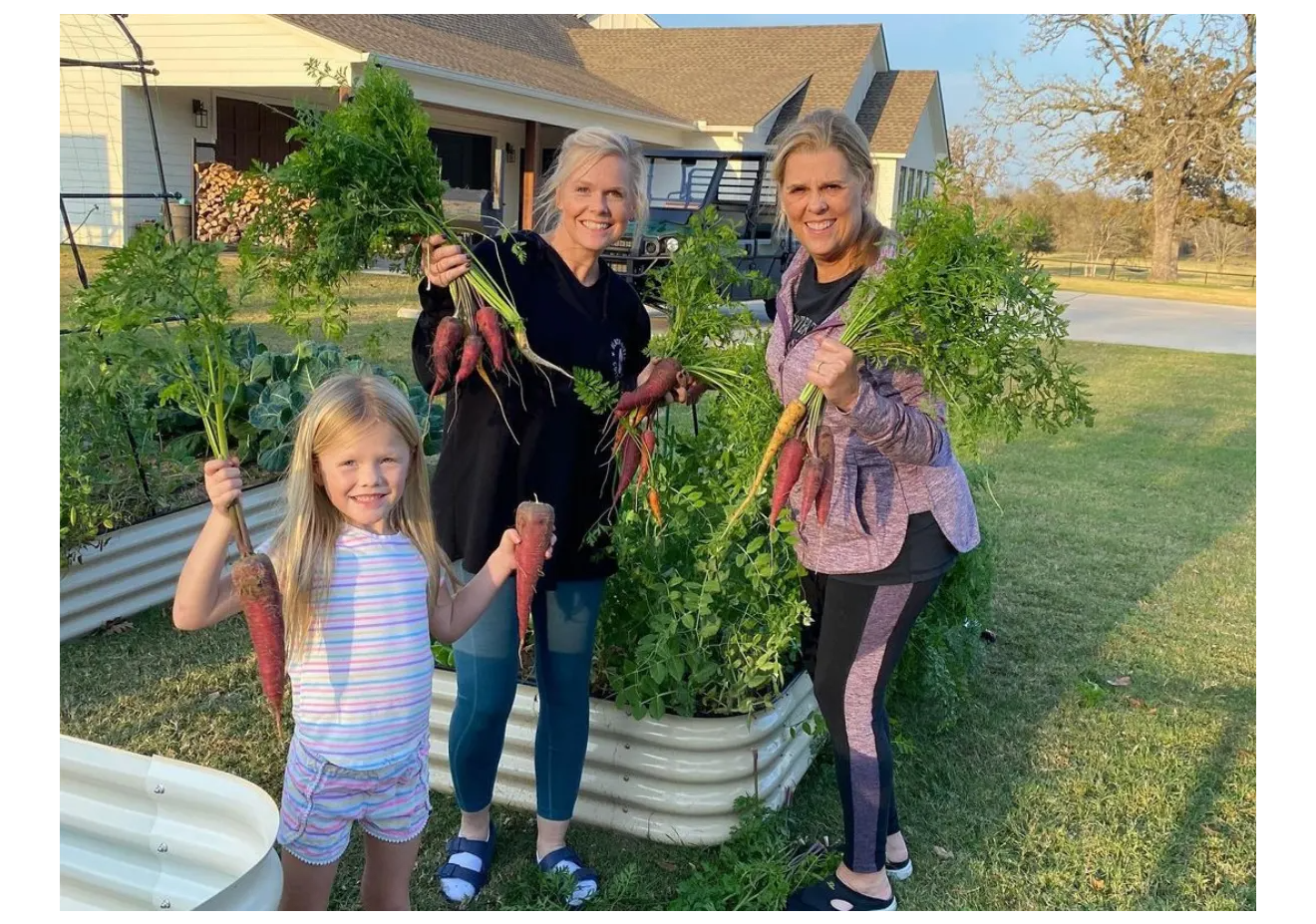 Want to grow supersized veggies?
Anyone who gardens knows that carrots can be some of the trickiest crops to grow. They're very fussy about their soil, and one pebble can cause them to split and gnarl into bizarre shapes. Sometimes they just decide not to grow at all!

So it's no mystery why Laura from @laurajeanandabyrdie is so excited about her GIGANTIC carrot harvest from her worm-fed garden bed.
"The Supervisor came over to get groceries for dinner….and to tell me we needed to pick our 🥕 carrots!
Whoah Nelly I've never seen carrots that big….and taste so delicious!! Our worm castings (aka worm 💩 poop) are really making magic happen over here in the garden! I've collected 2 massive buckets of tomatoes in 1 week (only part of what I've picked are in the pics)!"
But why do crops grow so much bigger and develop stronger flavours when they're grown near a Subpod or with worm castings? A lot of it has to do with the soil.

Garden beds that have a Subpod installed into them don't just get the free fertiliser of worm castings, they also enjoy natural benefits from having a living worm colony in the soil. Worms aerate the soil as they explore it, keeping it soft and loamy, which encourages deeper water absorption. Combine that with the boost of nutrients from the worm castings, and you're setting yourself up for some pretty amazing harvests!
We suggest anyone who has a Subpod to do a little experiment. Try growing the same vegetable in two different pots or garden beds, but feed only one of them with worm castings, and see what happens. We've done this ourselves and let's just say you might get quite a shock at the results.
Haven't got a Subpod yet?
Check out our easy to use compost systems!