That's not a knife,
that's a Hori Hori!

Japanese-inspired gardening multi-tool

'Hori hori' is a Japanese phrase which translates roughly to 'dig, dig.'
You can also 'cut cut', 'saw saw' and 'measure measure' with this brilliantly simple and highly versatile multi-tool.
Gentle on your hands,
gentler on the environment

Enjoy the soft feel of your Hori Hori's vegetable-tanned leather case. Every smooth FSC certified beechwood handle is a little different, with a unique grain to set yours apart from the rest.
FSC Certified Beechwood Handle
We strive to make the most sustainable garden tools available. FSC certified products are guaranteed to come from sustainably managed forests, thanks to the tireless efforts of the Forest Stewardship Council. Like the trees they came from, every handle is unique, strong, and ethically sourced.
Vegetable-Tanned Leather Case
Modern leather tanning methods use toxic chemicals that harm the environment. We turned to slower, traditional vegetable-tanned leather which utilises organic materials like tree bark to treat the rawhides. Softer on the planet, and your hands – the supple leather this process creates is well worth the wait.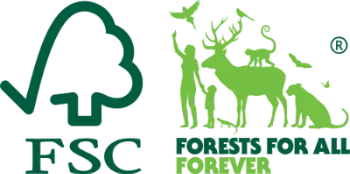 Saw through tough roots and plant fibres. Dig, measure and plant. Lever your veggies out gently and leave fragile roots intact. Do it all, and more, with the Subpod Hori Hori.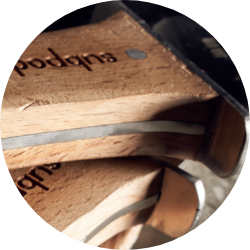 Nice Tang
Tap in garden pegs and stakes with a solid full tang that extends right to the handles' edge. Built to tackle any task.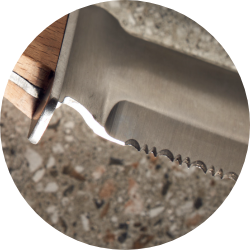 Serrated edge
There's no need to reach for the pruning saw. Glide through tough roots and trim back stray branches without skipping a beat.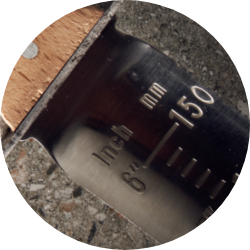 Inch and millimeter marks
Precise measurements engraved in the blade help you space out your seedlings and dig to the perfect depth – every time.
3CR13 Stainless Steel Blade
The most sustainable products we can make are ones that will last. We chose this steel because of its reputation in the knife-making industry for being long-lasting, rust-resistant and incredibly durable.

Rust-resistant, stain-resistant – life-resistant. Our durable, sustainable materials will keep you growing through any season, rain or shine.