One of the biggest reasons people don't compost is they believe they don't have enough space for it. But while it's true the natural process of composting requires space and soil for the worms and microbes to do their thing with your food waste, it's not a restriction anymore, thanks to Subpod!
We've had countless requests from the community to create a range of products to make composting easy, whether you live in an apartment or in a suburban block. Our gardening gurus have duly obliged!
Now no matter where you live, home composting can be a part of your everyday life. Our easily-assembled worm farms can be used with Subpod grow bags or garden beds in spaces as small as an inner-city apartment balcony!
The beautiful thing about underground composting is it requires so much less space than traditional composting. The worms and microbes are in their natural habitat and they simply don't need masses of space to power through large amounts of food waste.
No longer can you say "I don't have enough room to compost." Now the question you have to ask is "What's the right Subpod for me and my space?" Today we're going to give you some guidance on choosing the best compost system for you and your home, whatever size it may be.
The Size of Your Household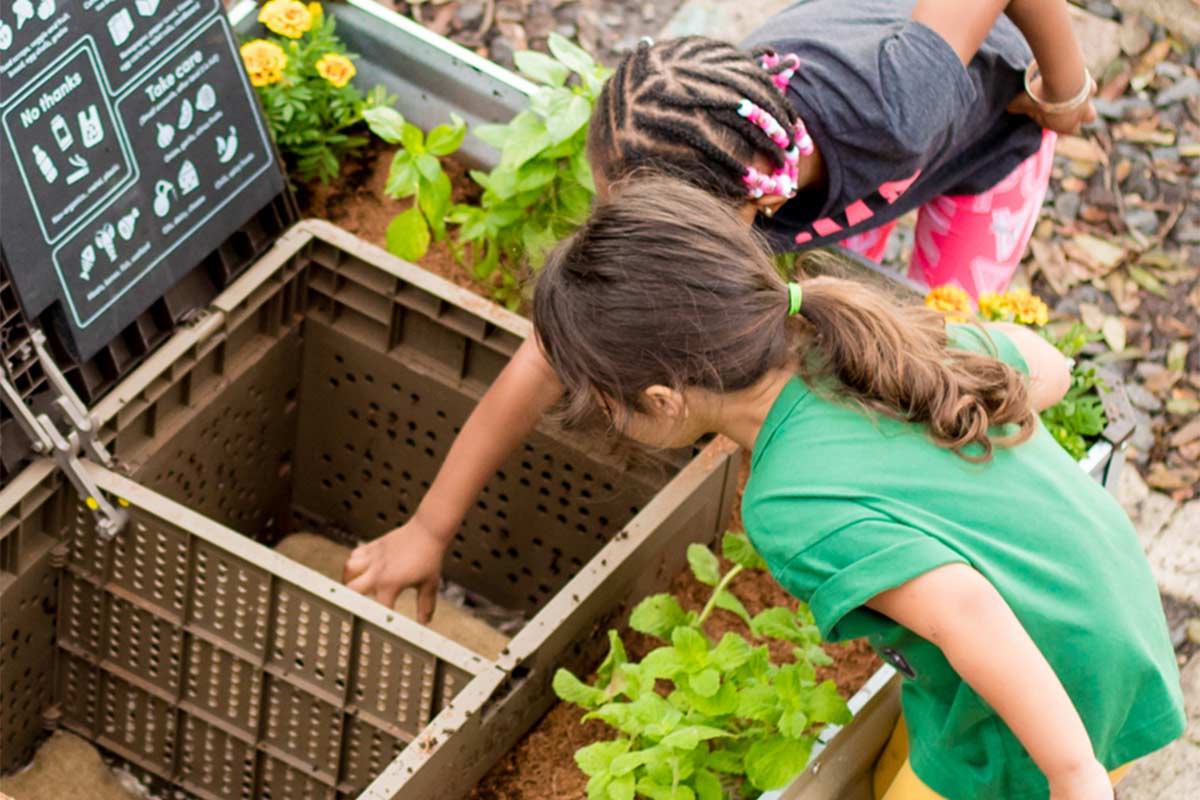 The first question to ask is how many people are in your household:
You have four to eight people in your home: The Subpod Classic is for you. This underground worm farm and compost bin can deal with up to 15-kilograms or 33lbs of food waste per week, making it ideal for families or share houses. It's stylish design means it looks super cool in your garden, and the two-year warranty gives you peace-of-mind composting.

You have one to four people in your home: Meet the Subpod Mini, your new best friend! This super-efficient wormery can munch through up to 10-kilograms or 22lbs of food waste a week. It's also compatible with our Grow Beds, Grow Bags and Modbeds. If you only have a smaller space to compost, you and the Subpod Mini are going to get along just great.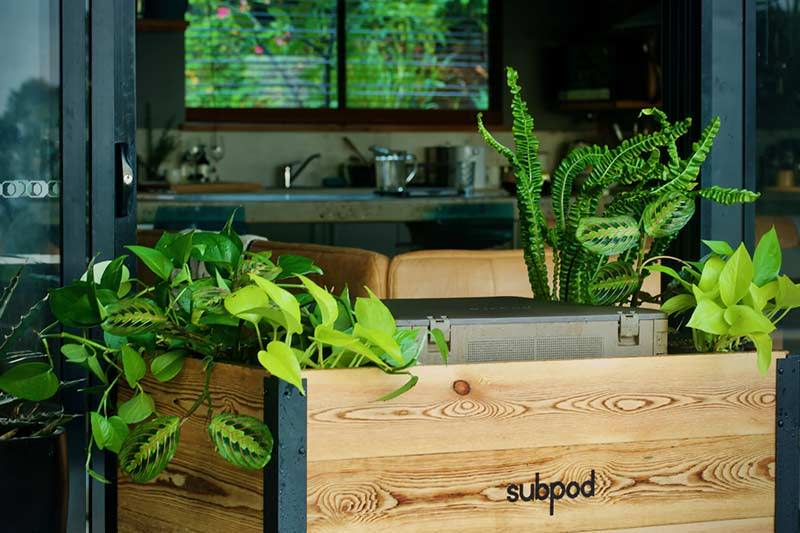 We all have different living situations and surroundings around the world. The good news is that no matter the size of your space, Subpod has a home composting solution for you. It also really helps that our worm farms are smell free and pest free, so they don't intrude on your everyday life.
Below we've looked at a few lifestyle examples, and suggested the Subpod setup to match.
You live in a suburban home with

a backyard
This is an amazing situation to be in for home composting! You have plenty of space to put your Subpod Classic or Mini, with the option to either dig it into one of your existing garden beds or grab a Grow Bundle, which includes a garden bed!
Here's a Subpod hot tip for you - Just because you have lots of space doesn't mean you should plant your Subpod far away. Take advantage of the fact that it doesn't smell, and keep it close to your kitchen, like Paul does in the photo below. The shorter walk will make home composting even easier!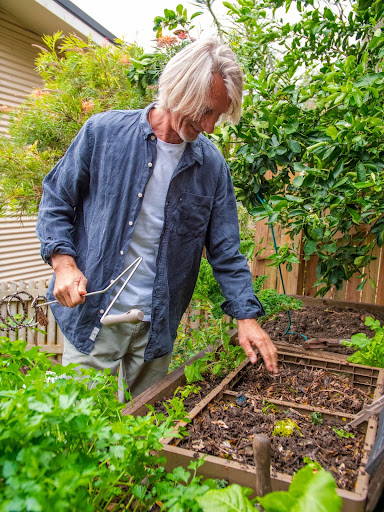 You live in an apartment with a balcony
Apartments represented a big hurdle in bringing home composting to the masses! The lack of space is challenging, with most apartments just having a small balcony as available space. Something compact is required, that also needs to be mobile in case you have friends over and want to use the balcony.
So we designed Modbed. Have a look at one below. Designed to accommodate the Subpod Mini, Modbed is compact, functional and beautiful. It's small enough to sit on your balcony, and it has a wheel base that makes it easily moveable. It turns your balcony space into green space, creating an ecosystem that turns food waste into compost and grows healthy vegetables you can eat.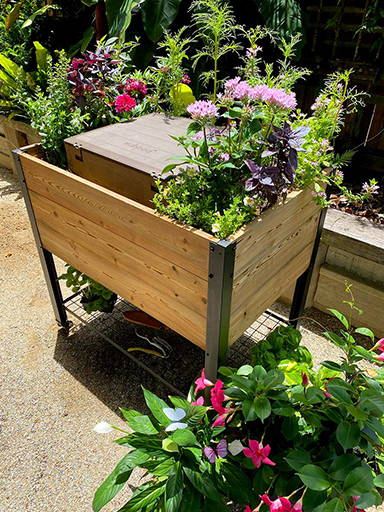 You rent and all you have is a concrete backyard
Renters need a compost solution that can be easily set up and packed down. This is what our Grow Bag was designed for. You can pop it up on grass, pebbles and even concrete in a matter of minutes. Then simply place your Subpod Mini into it and surround it with soil.
Voila, you have a cost-effective, climate change-fighting ecosystem that you can pack down and take anywhere with you! Grow Bag can compost enough food waste for a household of three people. It's made from 100% recycled PET, is food safe and has proven durability. You can also buy it in a bundle here.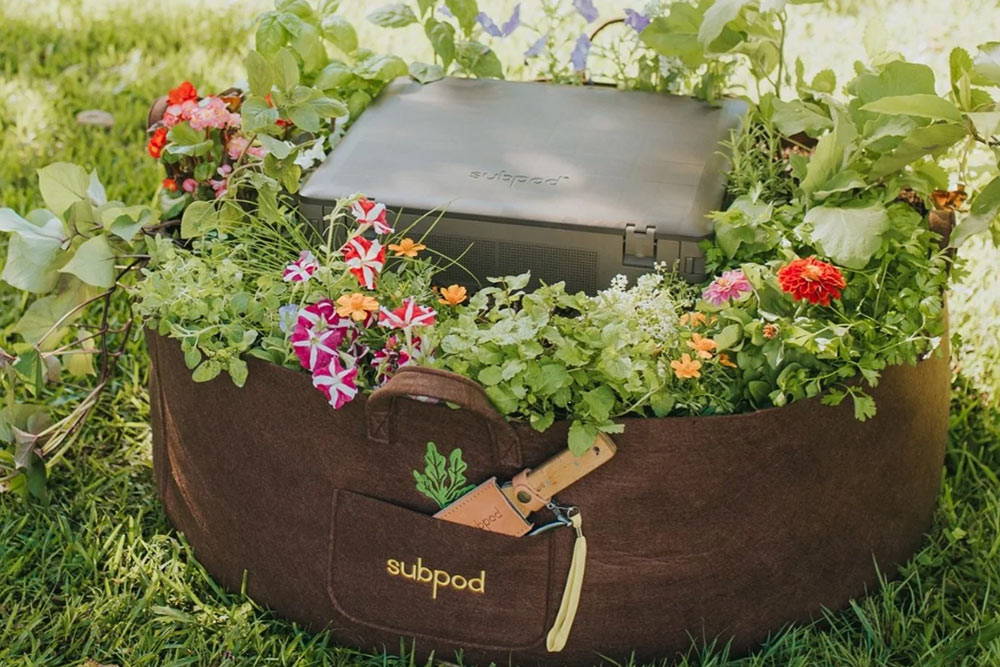 Time to Start Home Composting
So you see, home composting is very real and achievable, whether you're in the inner city or out in the suburbs. We'd love for you to make it a part of your everyday life… in fact, that's the whole Subpod mission! Please have a browse of our products below, hop on the food-waste fighting train and let's all feed the earth and feed the planet together. Oh, and check this out if you're looking for some easy vegetables to kick start your garden off with!
Need more help picking the right Subpod for you?
See our handy Buyers Guide below