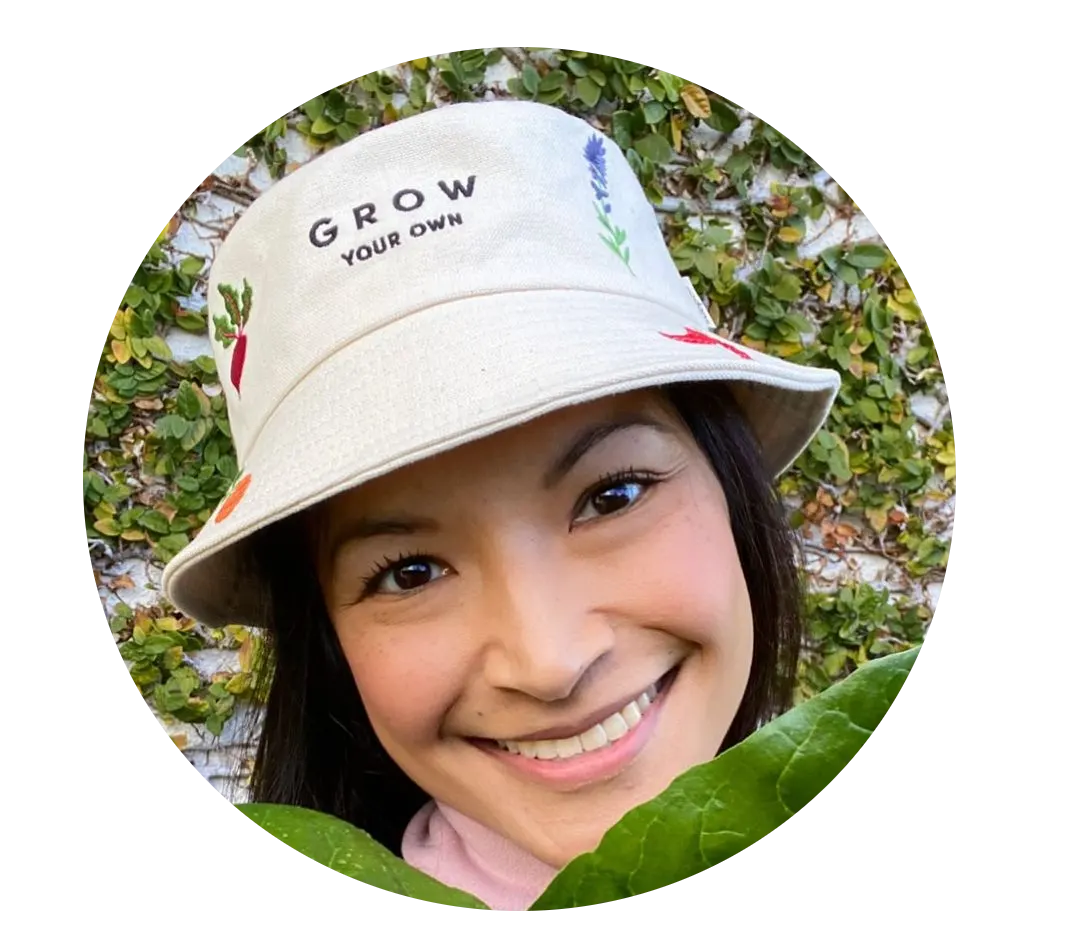 Hi, I'm Cheryl from @mybrentwoodgarden. I garden mostly in containers in my backyard in Los Angeles. In this article, I want to share some of my favourite things to grow in containers and, hopefully, show that you don't need a lot of space to be able to start a garden!
Why container gardens are a great option
Container gardening is great because it allows you to garden even if you've got no soil or little space to work with. Containers are lightweight, so they can be moved easily to where sunlight is best depending on the time of the year.

You also get to control everything that goes into the soil and no weeding is necessary! Containers are decorative and come in many styles and materials from wood, terracotta, plastic, metal and more. I personally love that you can take your containers easily with you when you move, so you never have to start your garden from scratch.

Container garden is inexpensive because it doesn't take too much to get started. A few containers of your choice (remember that anything that can hold potting soil and has drainage holes can be made into a container!), some potting soil, a small bag of worm castings (I get mine from my Subpod) & slow release fertilizer and you're good to begin!  
What I grow in my container garden
I grow a pretty big variety in my garden, but here are some of my favourites (and a few tips to help you get started with them too!)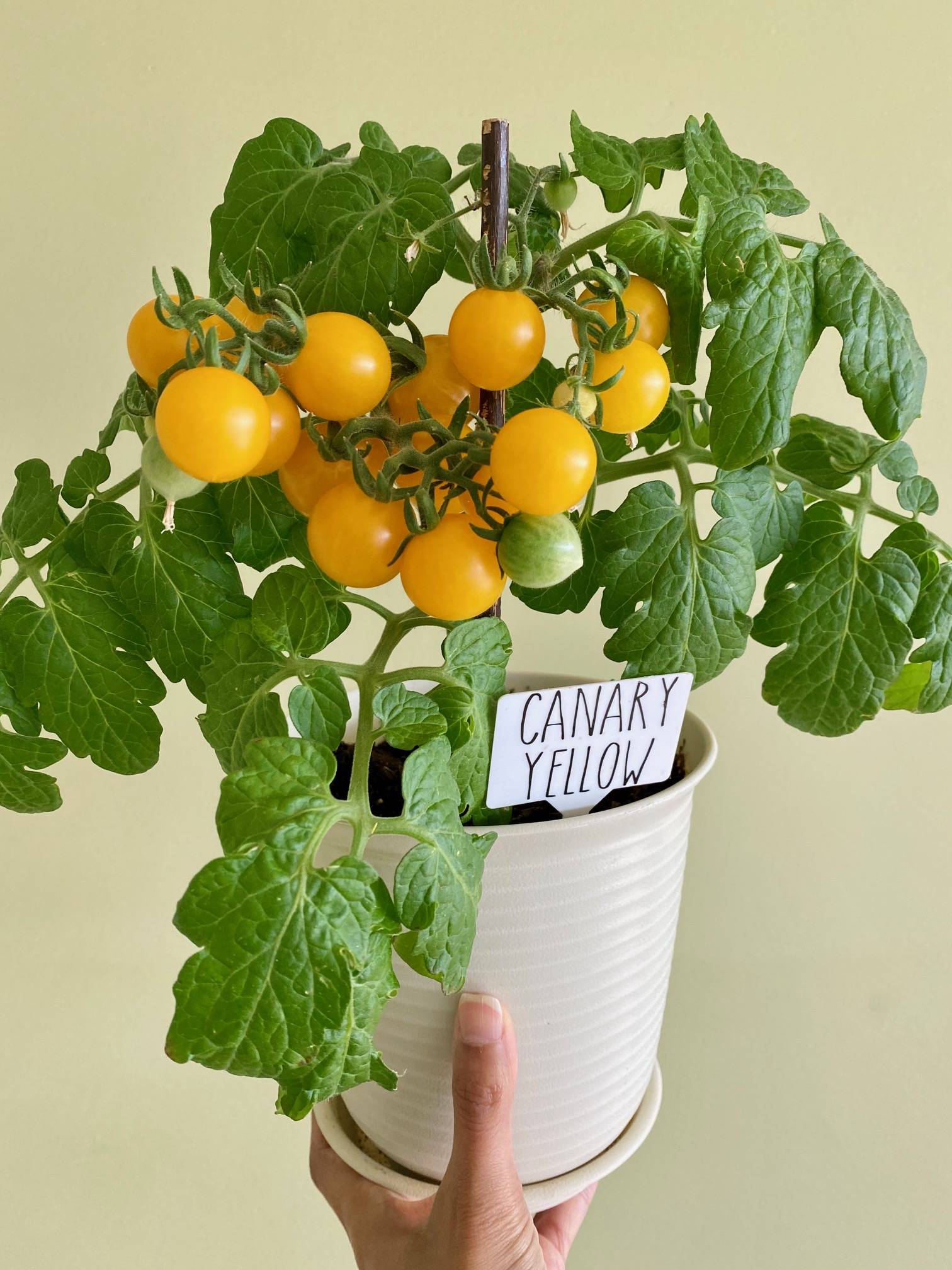 Micro Tomatoes
All you need to grow micro tomatoes is a sunny window sill. Started from seed directly in a small 7 inch container, no transplanting or 'hardening off' is needed as it's grown indoors by a window. I add in some worm castings & a little slow release fertilizer when I start the seed, then water the container once every 2 or 3 days, depending on how wet the soil feels to the touch.
Wondering how indoor Micro Tomatoes get pollinated without the help of bees or the breeze to release their pollen naturally? To help with pollination, I always give my tomato flowers a bit of a tickle! A tomato flower has both male and female parts in the same flower, so giving the flower a shake or a tickle helps with pollination, which will help you grow more tomatoes.  
It takes about 5 months from day of planting the seed to the day of my 1st Micro Tomato harvest. Usually the 'Days to Harvest' that are listed on the seed packets we buy list a shorter time frame, but I try to remind myself that the expert seed farmers grow theirs in the most ideal conditions with specialized machinery. They don't have to deal with the foggy days that I get and they certainly aren't growing tomatoes on their kitchen window sill! To me, 5 months isn't that long because I really enjoy watching the journey of the Micro Tomato grow from just a tiny dot of a seed into an edible houseplant.
I have also grown Micro Tomatoes through the winter! The temperature inside the home in winter isn't like the temperature outside so the Micro Tomatoes can still grow and thrive. I've grown 7 different varieties of Micro Tomatoes so far and am always on the lookout for fun new ones to try. Edible house plants are the best!
Herbs
Herbs are so easy to grow in containers. I grow a lot of herbs like Sage, Basil, Mint, Oregano and Thyme, and I love having them in containers right outside my kitchen for easy access.
Regular harvesting of the leaves will help to
encourage production. At the base of where you pinch the leaf, in a few days, tiny new shoots start forming because the plant has diverted its energy into foliage growth and that will be what gives you a denser, bushier plant.
Did you know that the Oregano flavour is best after flower buds appear but right before the flowers bloom? It's because they have the most oil concentration in their leaves at that time!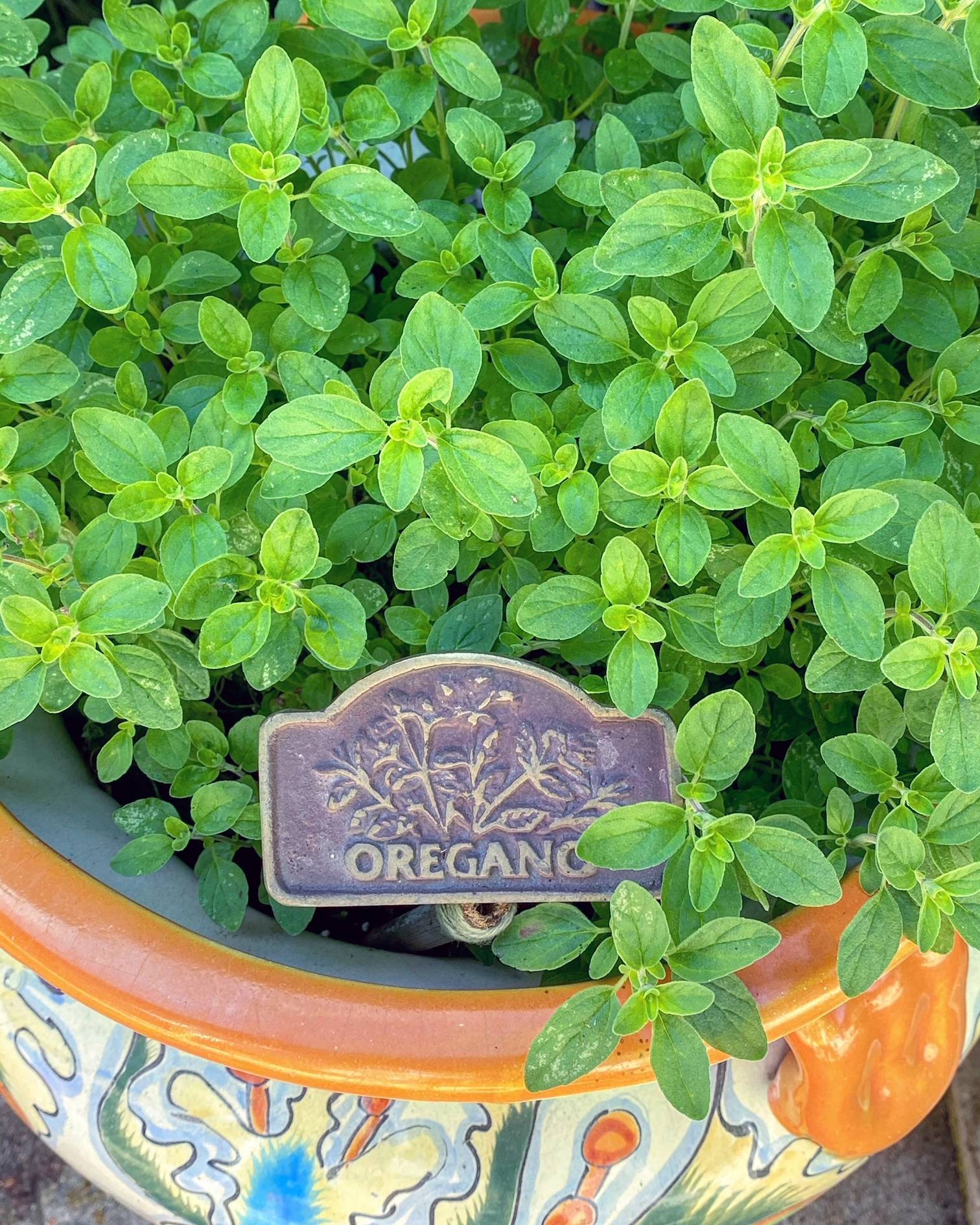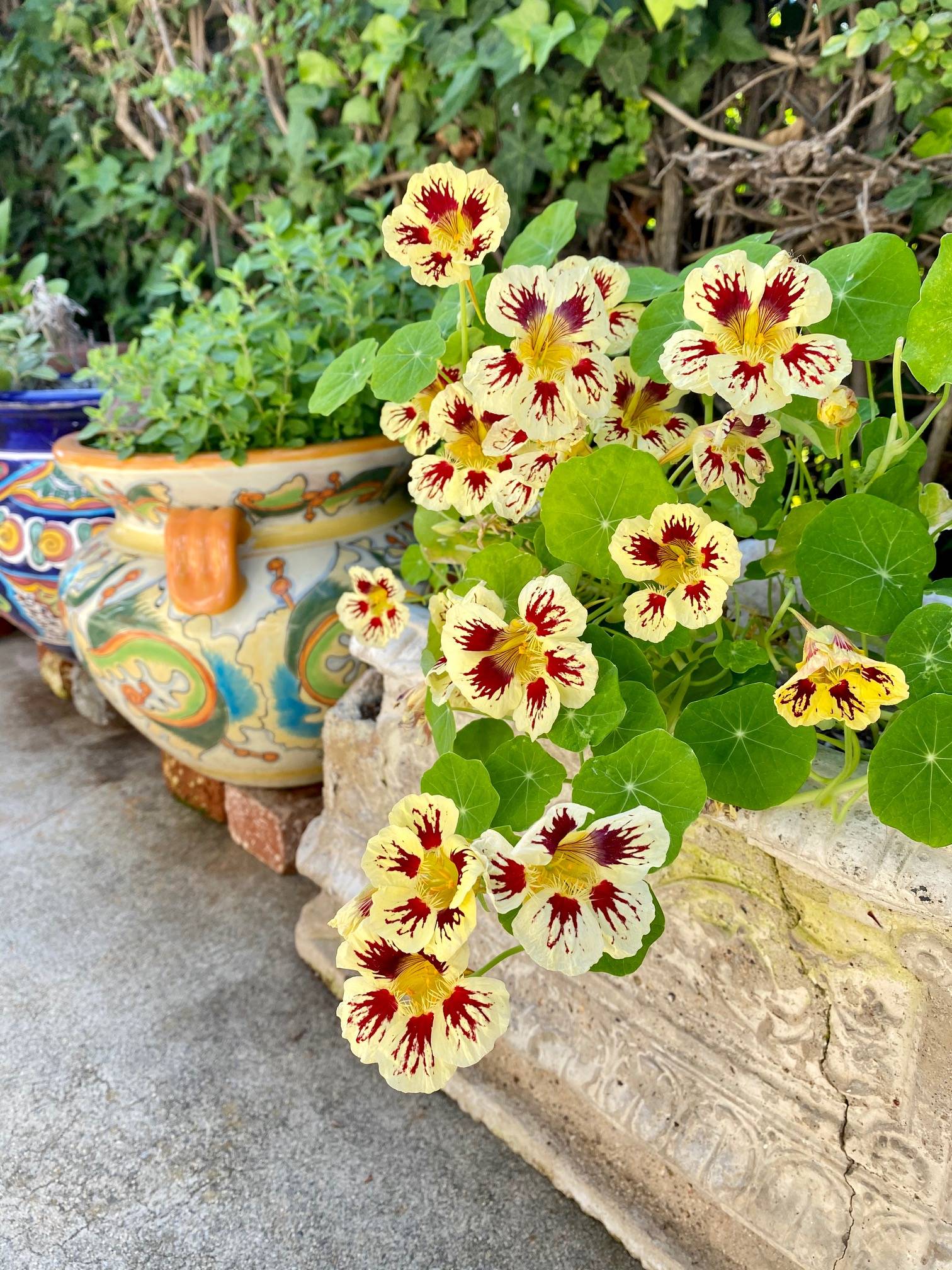 Nasturtiums
Did you know that in Latin, Nasturtium
means 'Nose Twist' because it refers to a persons' reaction when they taste the
peppery bittersweet leaves & flowers?
I stuck a few seeds into this container back in January without pre-soaking the seeds or starting them indoors – I just wanted to let them do their thing. I haven't amended the soil in their container for a while so the soil is lacking nutrients, and that's why it's happy! Nasturtiums do well in poorer soils because too much Nitrogen or fertilizer will actually encourage more leaves rather than flowers to grow. This container gets full sun and is watered every other day.  
Once Nasturtiums are harvested, I've found they keep well in the fridge for a good few days. I rinse them quickly in cold water, dry them on a towel for a few minutes and then put them into a container lined with kitchen paper. I learnt this when we brought some to my in laws for Christmas, they survived the 4+ hour drive in a cooler and still looked fresh and tasted great 2 days later for Christmas dinner.
Dwarf Citrus
Grown in a large terra-cotta pot, my Dwarf Citrus gets watered deeply 2 - 3x a week, until the water runs out of the bottom of the container. It has well draining soil and sits in full sun. I feed it 3x a year with a slow release citrus fertilizer, and it also gets a drink of Fish & Kelp fertilizer 1 - 2X a month when it's fruiting - if I remember!
Some will be eaten fresh and some will be juiced and frozen for later so that we can enjoy homegrown edible sunshine all Summer long. I also make sure to save the lemon zest and peel!

This is definitely one of my more spoilt plants, but once you taste those golden fruits it's all worth it.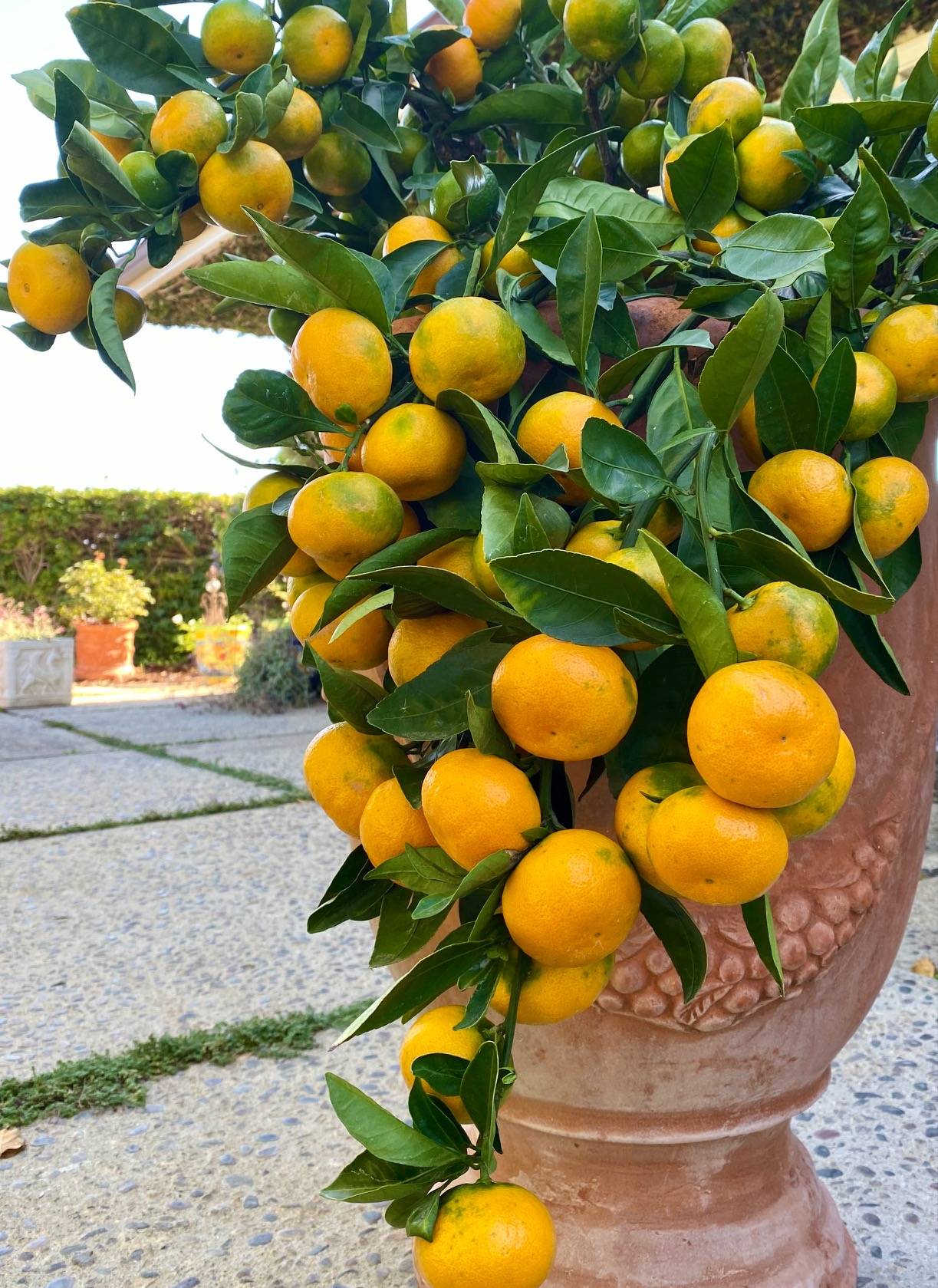 I hope that seeing some of the delicious food I grow in my container garden inspires you to start your own. If you'd like to see more of what I do, or have questions about growing the varieties I mentioned above, you can always say hello on my Instagram account!

From mybrentwoodgarden to yours,
Cheryl
Need a small composter for a small garden?
Check out our new compact compost system, Subpod Mini!