Getting school kids composting is a great way to teach them about climate-conscious living. Subpod has worked with a number of schools to set up our worm farms in their grounds. This reduces food waste going to landfill, helps them grow nutritious plants and provides so many educational opportunities!
School staff thinking about introducing composting to their school often have a lot of questions. We've compiled a few of the more common ones and have answered them below!
How does Subpod help in the fight against climate change?
Over one third of the food grown globally ends up in landfill. Here, it breaks down slowly, creating methane, which is 25x more dangerous than Carbon Dioxide for the environment. Subpod wants to make composting a part of everyday life and reduce the harmful effects of food waste.
When your school Subpod system is up and running, you can compost up to 15-kilograms (or 30-litres) of food waste per Subpod Classic per week, and 10-kilograms (20-litres) per Subpod Mini. If you have a network of 10 Subpods running at full capacity, you're composting 7.8-tonnes a year. That's nearly the same size as two elephants! It also means you're keeping 5.57-tonnes of Carbon Dioxide out of the atmosphere every year. Take that, climate change!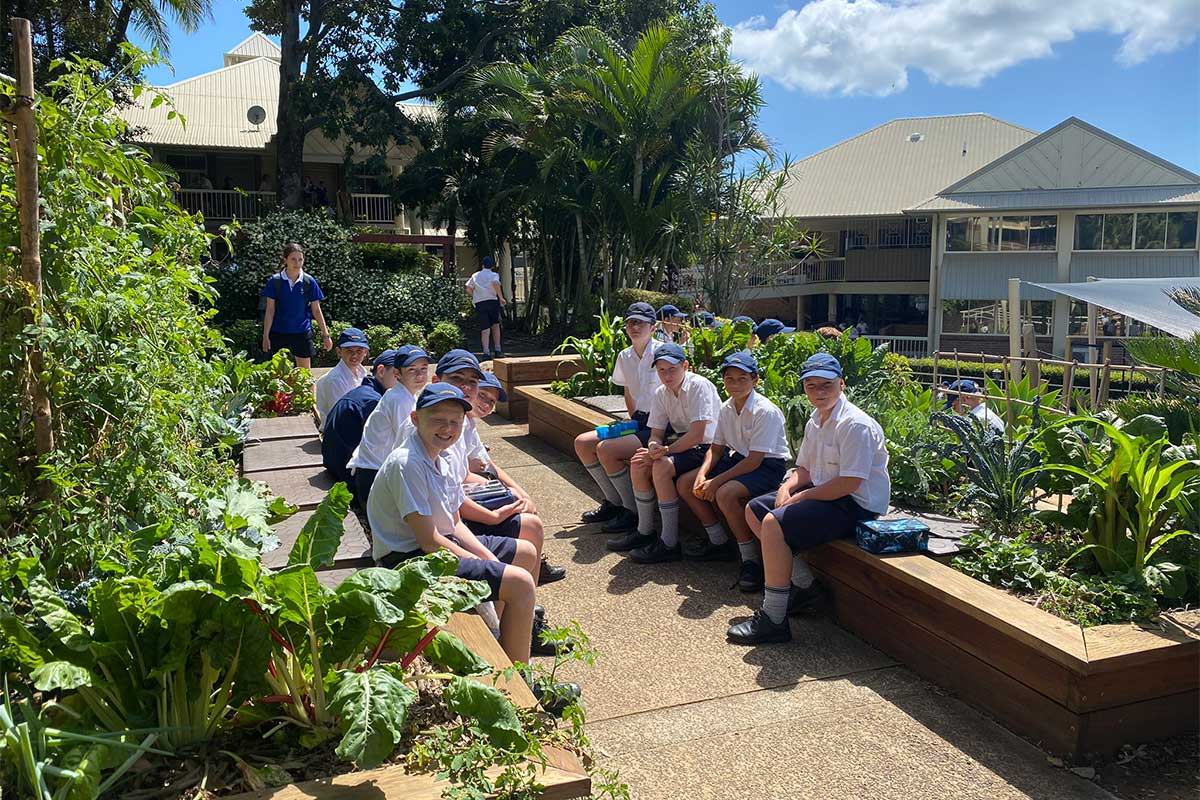 How much will it cost to start composting with Subpod at our school?
Composting doesnʻt cost the earth! You can purchase a Subpod Mini for as little as $220AU at the time of writing. There may be other costs involved, as in any gardening project.
These can include:
Raised garden beds: making it easier to access and feed your Subpods
Soil: high-quality soil suitable for a raised garden bed.
Mulch: sugar cane mulch or straw is an easy and affordable mulch option.
Compost worms: about 2,000 per Subpod, or 1,000 per Subpod Mini are required.
Worm bedding material: Coconut coir peat is great and also a source of carbon.
Storage buckets: for storing carbon materials and collecting food waste.
Watering system: an automatic dripper placed under the surrounding mulch layer helps keep the soil and plants alive. You can also use a sprinkler or watering can!
Plants: Choose what you'd like to grow around your Subpods and in your garden.
Contact us and we can have a chat about your budget and put together a Subpod package for your school!
How much will the school save by composting food scraps?
We'd recommend doing a waste audit, even just for one day, to see how much food waste your school generates and how much it spends on disposing of waste.
A Subpod Classic can compost up to 15-kilograms (about 30 litres) of food waste per week, and a Subpod Mini 10-kilograms (about 20 litres). How much this saves depends on the number of Subpods you have, and the cost of your waste disposal.
Remember Subpod also produces glorious 'Black Gold' compost that your school gardens will thrive on!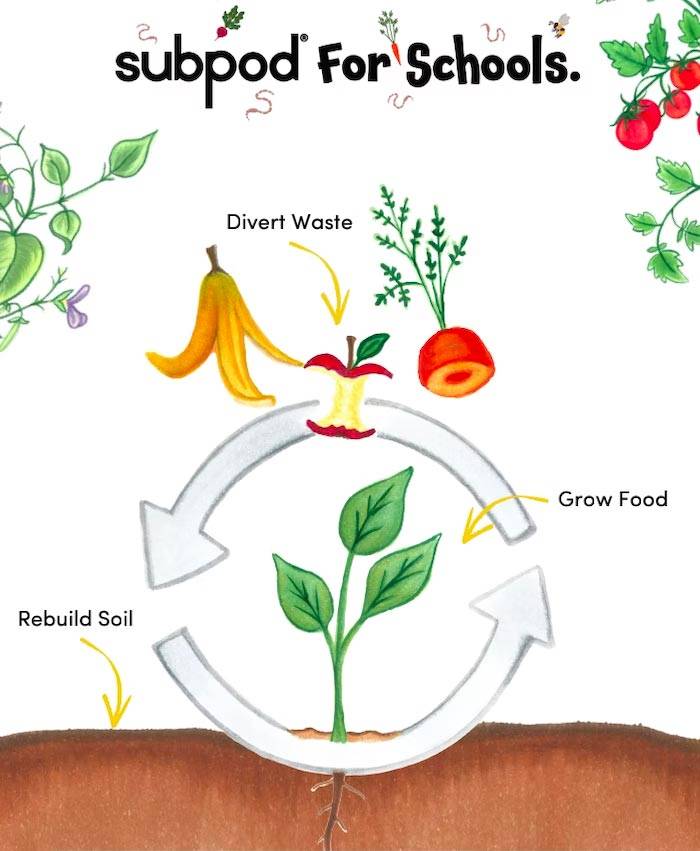 Who empties the compost bins when they get full?
When you do a composting or gardening project at your school, we recommend forming a 'green team' of waste warriors! Identify students, staff or team members and even parents who are passionate about the planet, and get them to kick things off with composting duties.

It's a great opportunity for project based education, teamwork and learning important life skills. The green team will enjoy seeing the tangible results of their work, and the composting bug starts to spread through the school!
We'd also suggest chatting to your gardening and cleaning team about what they want to see done with food waste. Often they are really interested in composting and happy to get involved with the Subpod vermicomposting process!
Will the school have to pay the cleaning staff to deal with the compost?
Having a roster outlining feeding and collection duties and who is responsible for them is the way to go. The responsibility can be split between students, teachers and ground staff, in whatever ratio suits your school. Kids love the opportunity to get outside during the day, so it can even become a part of curriculum-based classes.
Subpod could be saving your school money on waste disposal, so there doesn't seem to be any reason not to add some composting duties to the cleaning or maintenance departments to-do list!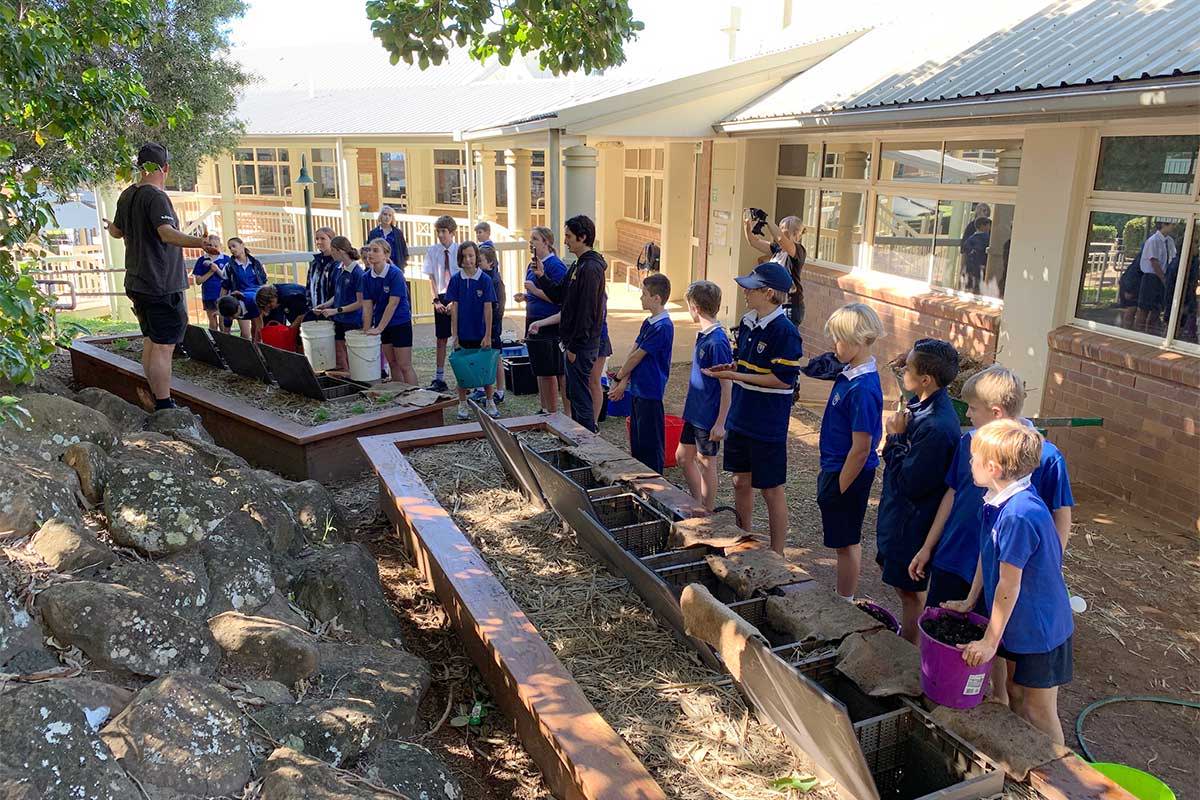 How does our school 'start small' if we have over three hundred kids? If we buy only one or two compost units, won't they overfill?
You can still start with one or two Subpods, just set realistic targets for how much food waste you will compost in them every week. Once you're accustomed to the process and have the routine figured out, you can expand your number of Subpods and increase your composting.
If we don't have a garden at our school, what can we do with the compost?
Composting is so important to keeping the biodiversity of our planets alive. If you don't have an outdoor garden, your indoor plants will benefit from the compost. Otherwise you can share the love with neighbours, community gardens or nurseries who really cherish the 'black gold' compost from vermicomposting. You may even be able to use it to raise funds for other gardening projects!
How often do we need to clean our Subpod?
Realistically, once or twice a year if you're composting regularly.
The frequency of cleaning is dependent on a few factors, such as your local climate, the types of food waste being composted and the carbon materials used.
A great idea is to load up your Subpods before the school shuts for holidays, and harvest your compost when it opens again. This gives your worms time to turn all your waste into compost, and you could use the opportunity to clean the Subpods too. Then it's a fresh start for a fresh term!
Can we increase the speed and efficiency of our Subpods?
You can, by investing in and using a Macerator. This is a large shredding machine that chops up your food waste into tiny pieces, making it easier for the worms and microbes to break it down.
We've also noticed that schools produce a lot of bread and fruit food waste. Cutting up the fruit waste into smaller pieces really will speed things along, as will wetting the bread so it breaks down. Using lots of carbon materials is essential too!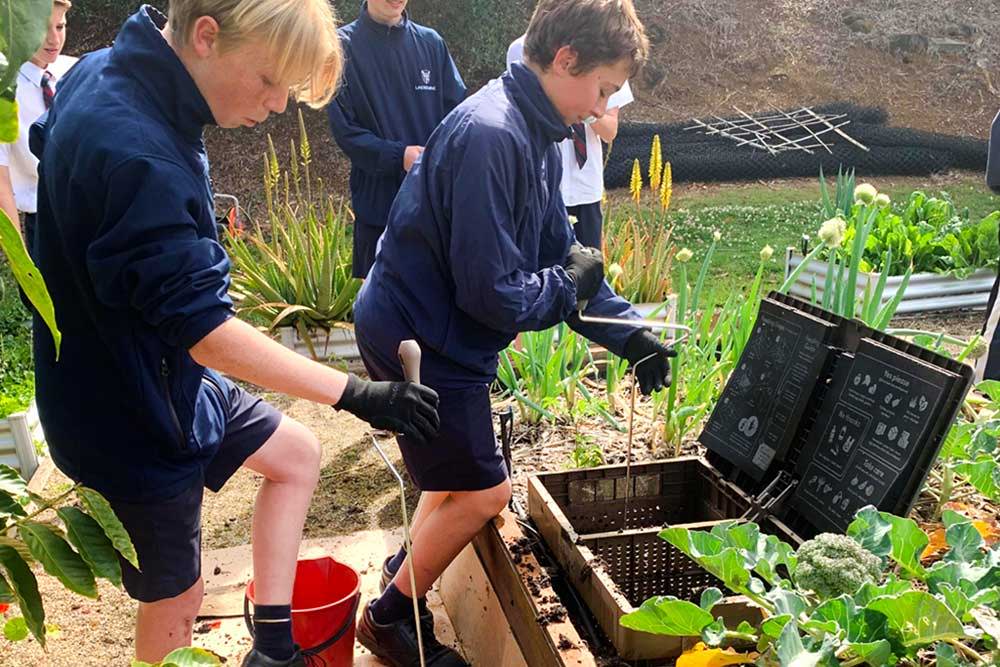 What if the school kids don't want to put their hands into the compost?
The Subpod Compost Aerator allows you to mix and aerate your compost easily, hands-free! We have found that once kids start getting their hands in the dirt a bit, they really enjoy it. They can even start out wearing gloves if they're nervous. Handling the soil helps them understand where their food comes from, and how important it is to look after the earth.
How do we get coached in practically adopting Subpod and making it work at our school?
We are happy to offer live Zoom sessions to help you start your composting journey. We can guide you along the way, answering your questions as you get more familiar with Subpod worm farms.
We also have a lot of resources online, and a super awesome customer support team. So simply reach out, because we're here to help and are just a phone call, email or Zoom meeting away!
A Subpod in Schools Case Study
Located in Northern New South Wales in Australia, Lindisfarne Grammar is a school that's adopted the Subpod system of composting. They now have 42 Subpods around their grounds, significantly reducing their environmental footprint and producing a lot of garden-boosting compost!
Have a look at this video about the Lindisfarne Grammar composting project:
Any More Questions?
If you want to know more about Subpod and composting at your school, or have questions that aren't covered in the above, we'd love to hear from you! Please get in touch, we have a knowledgeable team of compost gurus just waiting to help!
Ready to Start Composting?
Our worm farms are the easy-to-use home compost system!