Our new sustainable gardening tool, The Subpod Hori Hori, is an eco all-rounder that will brighten any gardeners toolshed. But what exactly is a Hori Hori, and how should you use yours?
The Hori Hori is a traditional Japanese gardening tool, sometimes called a gardening knife. In Japanese, 'Hori' means 'dig', and the name 'Hori Hori' is actually a Japanese phrase that mimics the sound of digging! But don't be fooled, this smart little multi-tool has so many more uses in the garden than just digging.
How to use your Hori Hori
If you garden, you probably know the struggles of switching between tools all day. With the Hori Hori, everything you need for daily gardening tasks is strapped to your side at all times. It's almost a challenge to find something you can't use a Hori Hori for! Whether you're weeding, planting seedlings, clearing away old brush, harvesting vegetables or even tidying up your hedges – your Hori Hori is the tool for the job.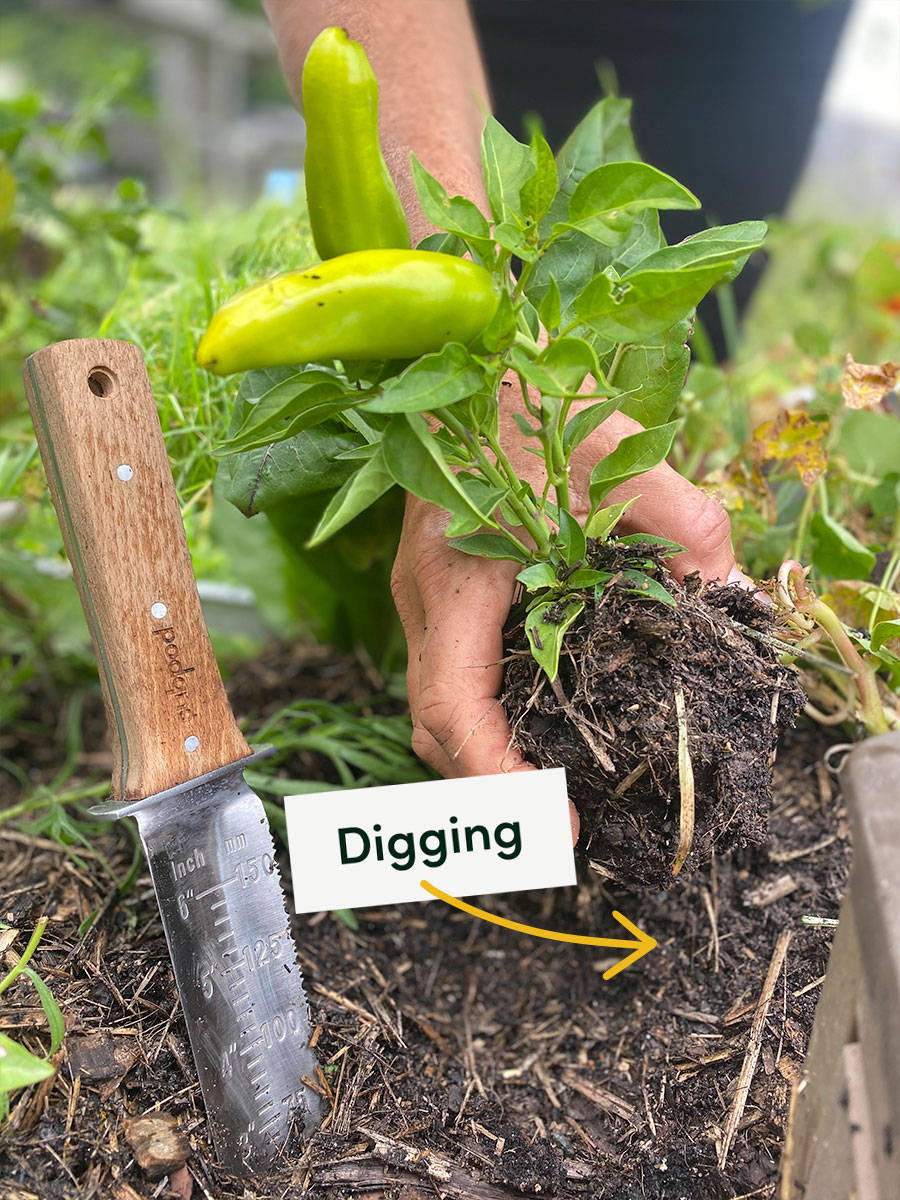 The Hori Hori has a sharp tip, which slices into the soil and under thick root clumps like you're cutting through butter. Slide under your weeds and lever them out with ease! If you get snagged in a particularly nasty clump of roots or plant fibres, the serrated right edge of the Hori Hori will saw through them in no time.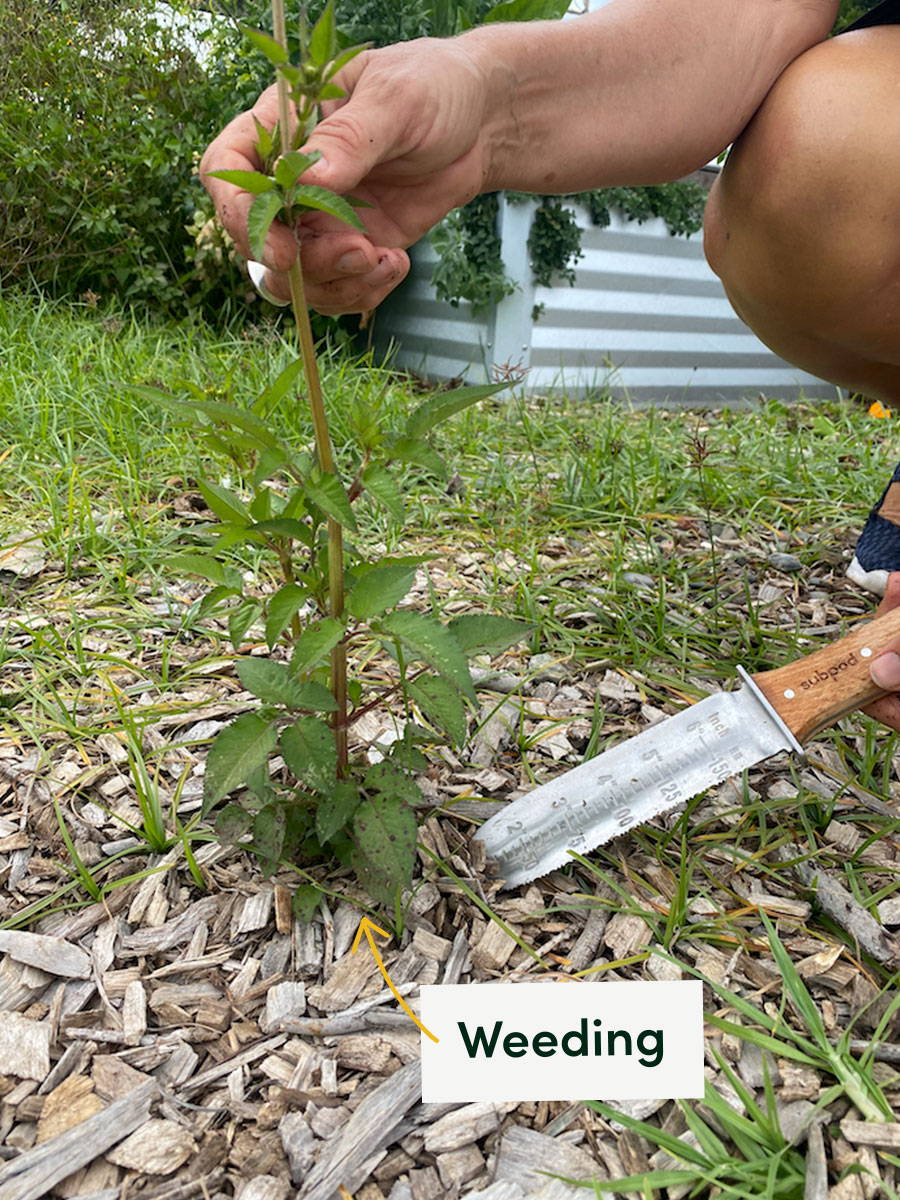 Translated, Hori Hori means 'Dig Dig', so it's no surprise this little tool packs a powerful punch when planting! Flip your blade upside down and run it along the ground to make neat sewing rows. Get the perfect space between each row, or the ideal depth for every seed, using the measurements marked on the blade. If you're transplanting larger seedlings, the curved blade of the Hori Hori can be used like a trowel.
It seems like there's always at least one part of the garden that need a little attention. With the serrated edge of your Hori Hori, you can quickly lop off wayward branches and old vines as you pass them! That old root you trip over every time you pass it? It's history – no need to reach for the pruning saw.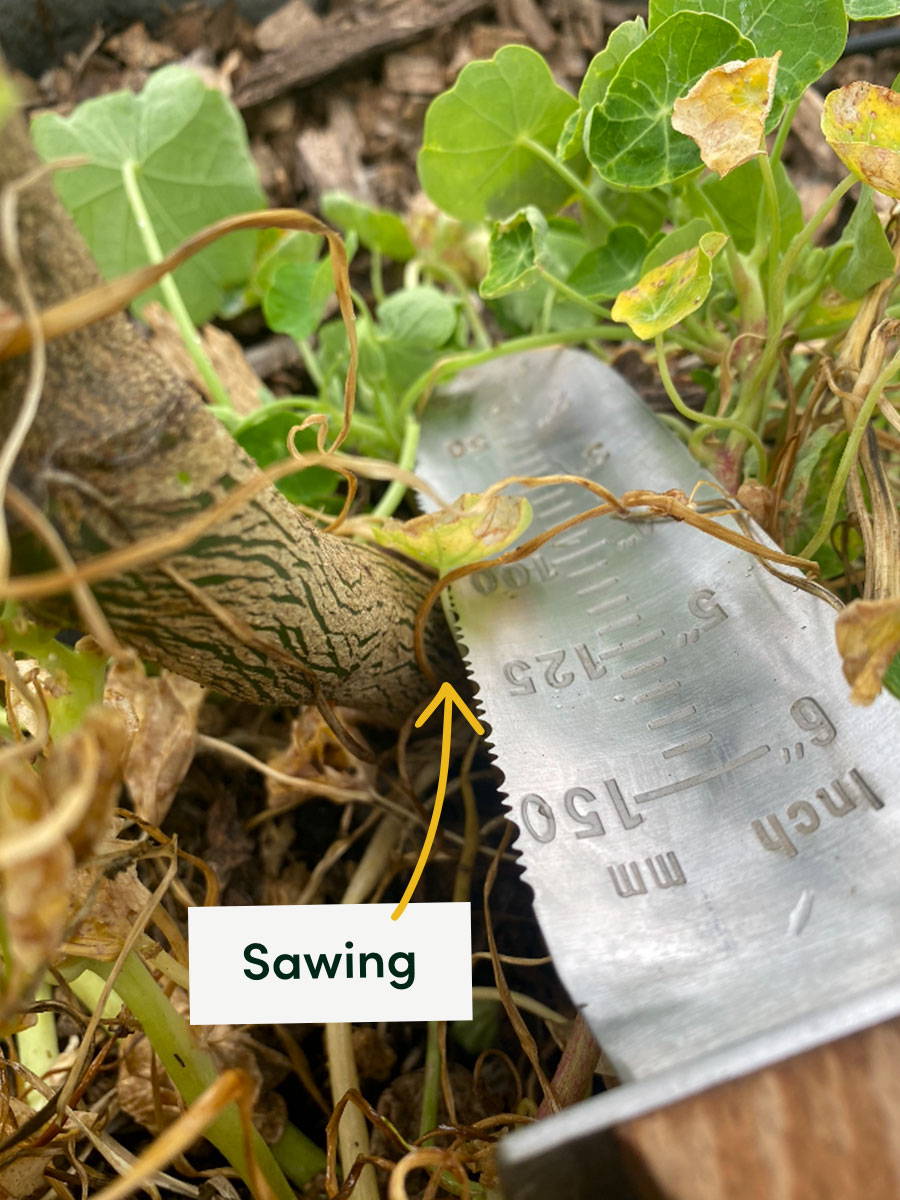 While it works a treat against branches and roots, the Hori Hori isn't all sawing and slashing. The left side of the Hori hori is a smooth, sharp blade that's great for gently harvesting your hard-grown crops. Leave the clippers hanging in the toolshed and slice greens from their roots, tomatoes from the vine or lemons from a tree!
A Hori Hori speeds up those little odds and ends that drain so much time of your precious time! Tap in garden stakes and pickets with its' strong, full-tang handle. Slice through twine, open mulch and soil packets in seconds, and cut up food scraps for your Subpod. Do everything and more with our Hori Hori – made for gardeners, from materials that didn't hurt the planet.
Want to read more about the materials we used to create the sustainable Subpod Hori Hori? Find out everything about the design here!
Haven't got your Hori Hori yet?
Check out our versatile garden tools!