Welcome to The Feed! This is where we share good news stories about the environment and composting tips with our community every week. Subscribe to our newsletter to get a short & sweet version of The Feed delivered to your inbox every week!
Growing 450kg of food a year... in the city?
Last Feed, we spoke about how food is getting more expensive all around the world. Home gardening rose in popularity worldwide during 2020 as a response to lockdowns and supply shortages, so it's no surprise that even more people are reaching for trowels.

While we wish it wasn't under the current circumstances, we're thrilled to see more focus than ever on sustainable home gardening! So for this edition of the Feed, we thought we'd show you 3 very different productive home gardens from Australia, America and Wales. Getting started in your own patch can be daunting, and it's never a bad idea to seek out inspiration!

First up is a productive small-scale garden in the heart of Melbourne, Australia. Grown by Kat Lavers, a permaculture designer and educator, the patch is on a mere 96m2, and produces an abundance of edible crops every season. For reference, the average Australian backyard is around 1000m2, so her garden is a tenth of the size you might have at home!
Kat hasn't just managed to squeeze fruit trees and a year-round supply of fresh veg into her small urban spot, though. She's even found a small-scale solution to fit chooks on the property – by keeping adorable Japanese Quails!
In 2018, Kat recorded an overall yearly harvest of 428kg of fresh produce! So if you live in an inner-city area and are blessed with a small courtyard or garden, we hope this video inspires you to rethink what's possible in your space.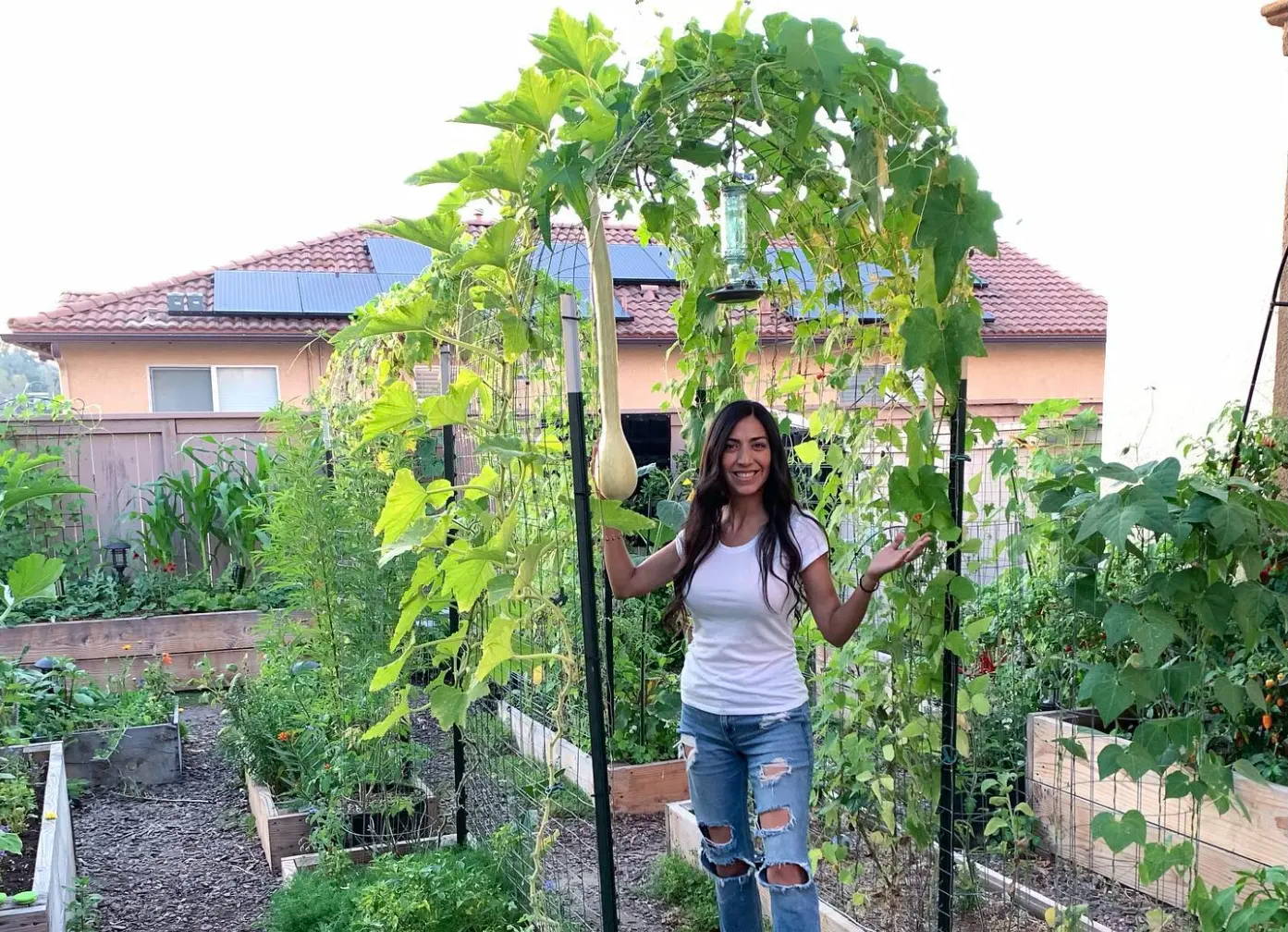 Suburban family grows 50% of their groceries at home
Airam lives in San Diego, California, with her partner, two children and one thriving suburban garden. She grew up in the garden, with a gardener for a father and an avid papaya grower for a grandmother, and when she had her children it felt important for her to grow food for her family and use the space she had.
Airam's garden is on a bigger block than Kat's, but even so she's packed it with hand built garden beds full of seasonal veggies, including celery, watermelon, chilis, peppers, eggplant and so many more. We even spotted a Subpod in her patch!
One thing you'll notice about Airam's garden, and all the gardens in this Feed, is that they use mostly raised beds or grow bags. This is mostly because it's easier to grow in raised beds and gentler on your body than kneeling at ground level all the time, but it's also easier to control the soil quality in a raised bed.
The soil in Kat's garden had toxic amounts of lead in it, unfortunately the soil in most urban areas will, which is quite dangerous to grow edible plants in. So if you also live in an urban area, we always suggested using raised beds!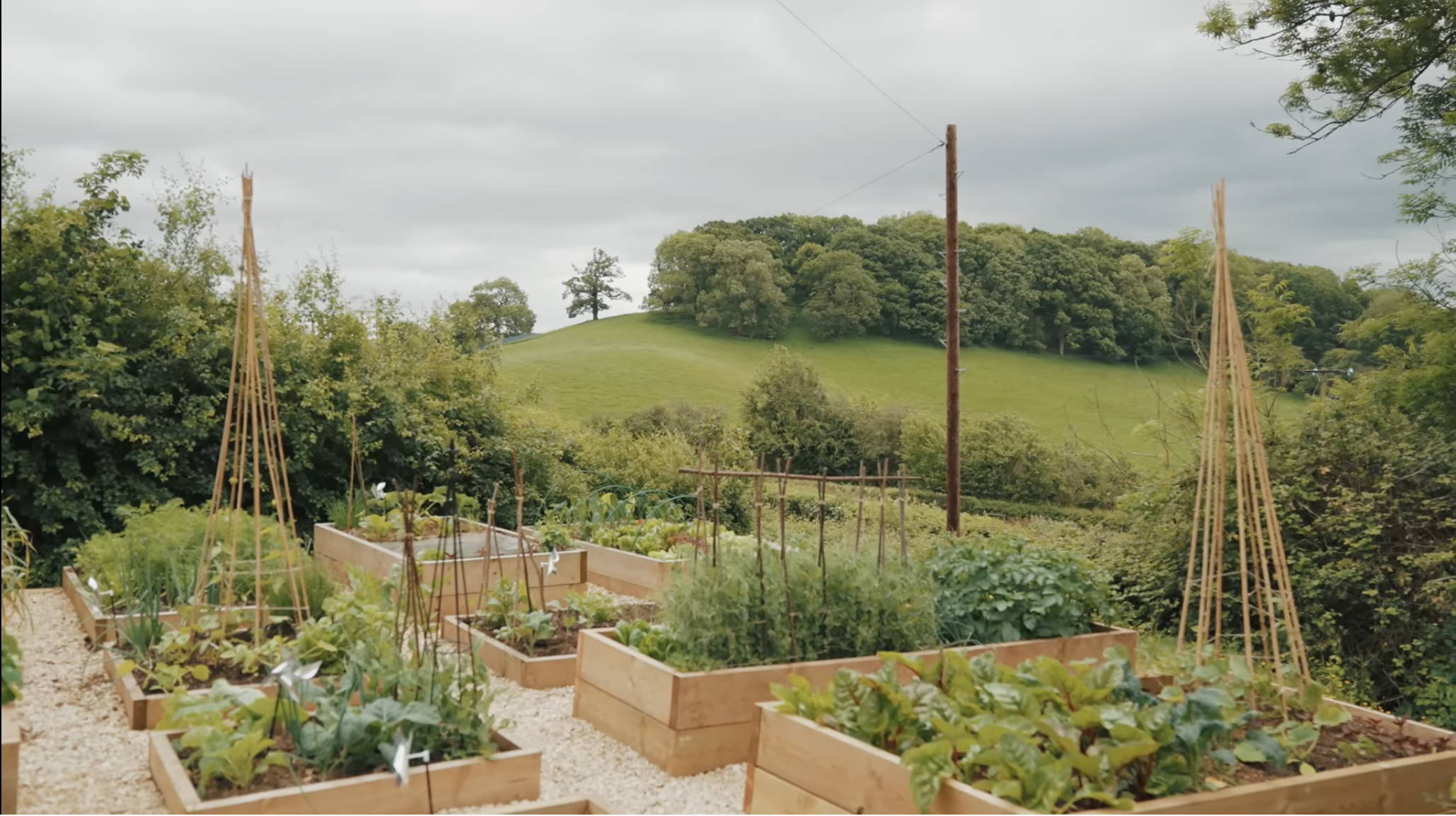 The vegan gardener building his dream patch in the countryside of Wales
The last two gardens are great examples of a small-scale city patch and a medium-scale suburban garden, but here's some great inspiration for anyone who's got a little more land to work with!

Gaz recently fled the hustle and bustle of London to move to his homeland of Wales. He's on a few acres of land at his little cottage, and grows a variaty of vegetables that are all notoriously easy to grow and some of the best staples you could invest in.
Gaz is a vegan cooking Youtuber who publishes delicous recipes, so he has a flair for using the produce he grows in creative ways. But we're surprised he manages to harvest much at all, considering he can't help but sample every plant he shows during his tour!
You'll notice he's also growing his seedlings and more temperature sensitive plants in an affordable plastic covered greenhouse, which is a cost-effective place to start if you're looking into greenhouses but aren't ready to invest in a permanent one.

Despite the fact that half his property is on a hill, he's working around it by slowly building stepped garden beds that cut into the slope of the hill to create a level planting area. Using this technique requires much less effort than levelling one large area all at once, so if you're thinking of growing on a hill, it might be the way to go!
Haven't got a Subpod yet?
Check out our easy to use compost systems!