Welcome to The Feed! This is where we share good news stories about the environment and composting tips with our community every week. Subscribe to our newsletter to get a short & sweet version of The Feed delivered to your inbox every week!
Meet the Oahu Worm Whisperer
One of our team members met the 'Oahu Worm Whisperer' while in Hawaii! 20 years ago, it was more or less impossible to find compost worms in Hawaii – and Mindy Jaffe was one of the first to start selling the wriggly critters.
It all started with just four compost worms. That was all she could get her hands on! She'd moved to Hawaii from America, planning to start a new worm farm for her food waste when she got settled. But she soon realized that there wasn't a single place she could find worms!
You can't get compost worms shipped into Hawaii from the US, and no locals she asked had them. She ended up finding herself doing what she described as a "back-alley deal" with someone from Craigslist, spending $20 to walk away with just FOUR compost worms.
But from there, she grew an online business selling her worms as they multiplied. It wasn't long before she began to hold workshops teaching people how to start vermicompost systems, which led to the founding of Windward Zero Waste School Hui.
The schools are a living system that educates students about sustainability. Using hot compost and green waste piles, worms and cardboard and paper management, the Hui has reduced school trash at the five sites by over 90% – 57.8 TONS of waste was diverted from Oahu landfills in 2021!
Like many sustainable projects, the Windward Zero Waste School Hui needs funding to continue its amazing work. Check out the GoFundMe to get involved!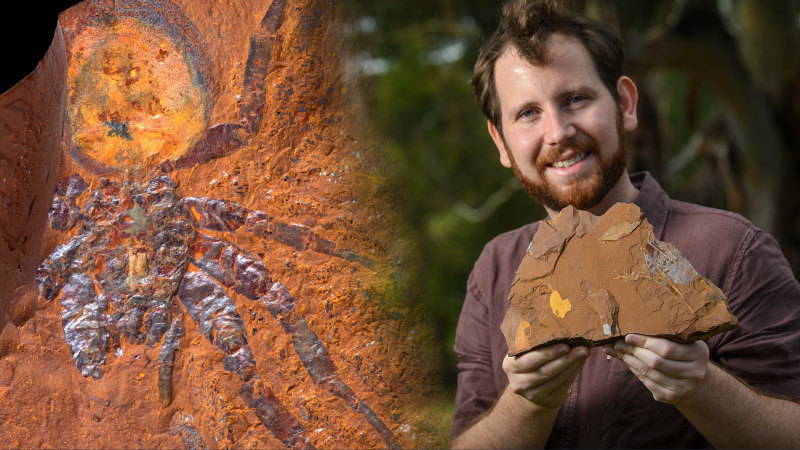 Farmer unearths prehistoric rainforest relics
When Nigel McGrath bought his farm in Gulgong, Australia, he just knew one particularly stony area was going to give him grief. So you can imagine his surprise when it turned out to be an archeological goldmine, filled with ancient fossils of a prehistoric rainforest!
The fossils are from the Miocene period, but for stones that are millions of years old, some fossils are so clear they could be living photographs! Scientists have been able to make out nematode worms (microscopic soil creatures) and a scale on a butterfly's wing in.
Nigel had struggled to work the stony area of his land for years, but it was lucky that he decided to resolve the problem by hand. If he'd hired an excavator, these fossils might have been destroyed and lost without anyone ever knowing they were there.
In a recent paper, scientists have revealed they believe the area – now named McGrath's flat after Nigel himself – was once an oxbow lake, formed when a bend of a waterway was cut off from the main flow.
It's a historic archeological discovery, according to the study lead Dr. Matthew McCurry, "We've literally got a decade's worth of work ahead of us."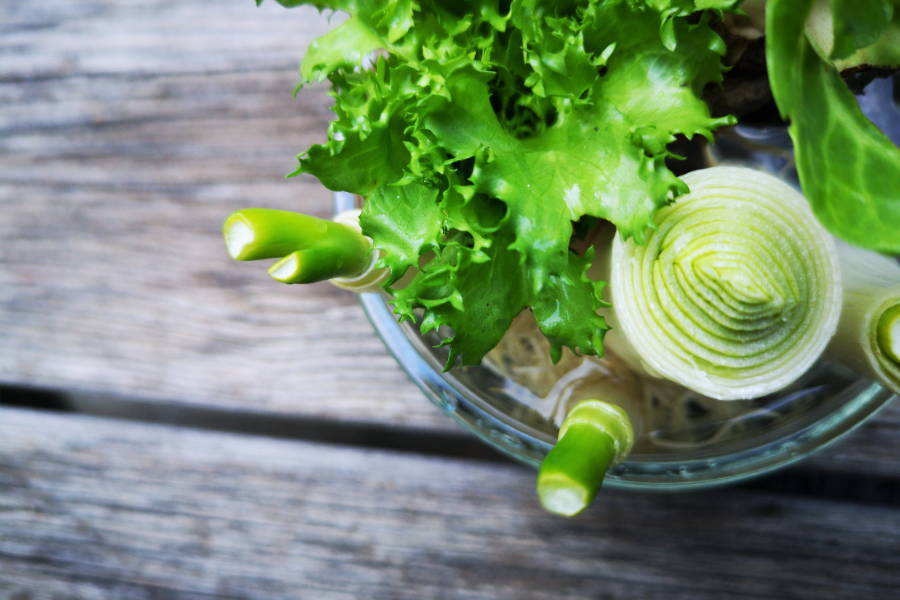 Tired of buying expensive herbs? Regrow them!
Composting your kitchen scraps is awesome, but you know what's awesome-r? Regrowing a whole garden from them. In our article, we'll tell you everything you need to know to start a scrap bucket garden!
So many different vegetables can be re-grown from scraps, but we've selected some of the easiest ones to help you get started. Many of them are pick-as-you-grow, so you'll be able to harvest 24/7!
Our top picks:
Lettuce
Celery
Herbs (coriander, mint, parsley, etc.)
Spring onion
Potatoes
All of these vegetables are staples in the kitchen, so they're probably the ones you buy the most (hellooo~ savings)!
If you just hang onto the stems, eyes, and roots of these veggies, you'll have a thriving scrap garden in no time. Best of all, these plants can all thrive indoors with full sun. Who doesn't love edible houseplants?
Haven't got a Subpod yet?
Check out our easy to use compost systems!