Meet the Limited Edition Recycled Mini Agave.
A New Green Era!

Limited Edition – Only 200 Available in Australia
Limited Edition – Only 200 Availabe in Australia
The Recycled Mini Agave is here!
Just in time for World Recycling Day on March 18th, Subpod's latest product takes home composting to a whole new level of sustainability.
Featuring the same stylish and robust design of the original Mini, it comes in a limited edition Agave color and is made from 60% recycled plastic!
Two years in the making, the Mini Agave will look good in any garden, and its compact versatility adapts to any space. Just a few minutes of your time every week will have you turning your food waste into nutrient-rich compost for your plants to enjoy!

Made with
220 Plastic Bottles
Only 200 Available
in Australia


The Subpod Sustainability Commitment
At Subpod, we're completely committed to a sustainable, eco-friendly future. The Mini Agave is the fruit of that commitment… a food waste fighting compost setup made with the equivalent of 220 plastic bottles!

As featured by the Sydney Morning Herald "Waste and worms: The eco-entrepreneur making composting cool"

Subpod will fully transition to recycled plastic compost systems by April 2023, and the Mini Agave is the first step in that journey. We've spent two years coming up with the perfect blend of recycled plastic. It balances sustainability with the high quality our customers expect, while never compromising the safety of your worms and plants.

You keep composting… and we'll keep removing plastic from the oceans!

Only 200 available in Australia
The Mini Agave is a celebration of recycling, a high-five to the future of green living. To the future of Subpod! If you want to join the celebration and go fully green with your composting, now is your chance.

The Agave-coloured recycled Subpod is a limited edition model, so be fast to secure yours!
New to Composting?
Check Out These Mini Agave Bundles!
If you're looking for a manageable, space-efficient option to kick start your composting and gardening journey, Subpod is here for you!

These bundles have everything you need to start composting and growing fresh food at home.

Recycled Modbed Bundle
The Modbed is a modular garden bed system designed for urban living. Completely portable, it comes on wheels and can be set up in smaller outdoor spaces.
The Mini Agave sits inside the Modbed, surrounded by soil from which plants grow. It's easy to set up, requires little maintenance and looks good on any balcony!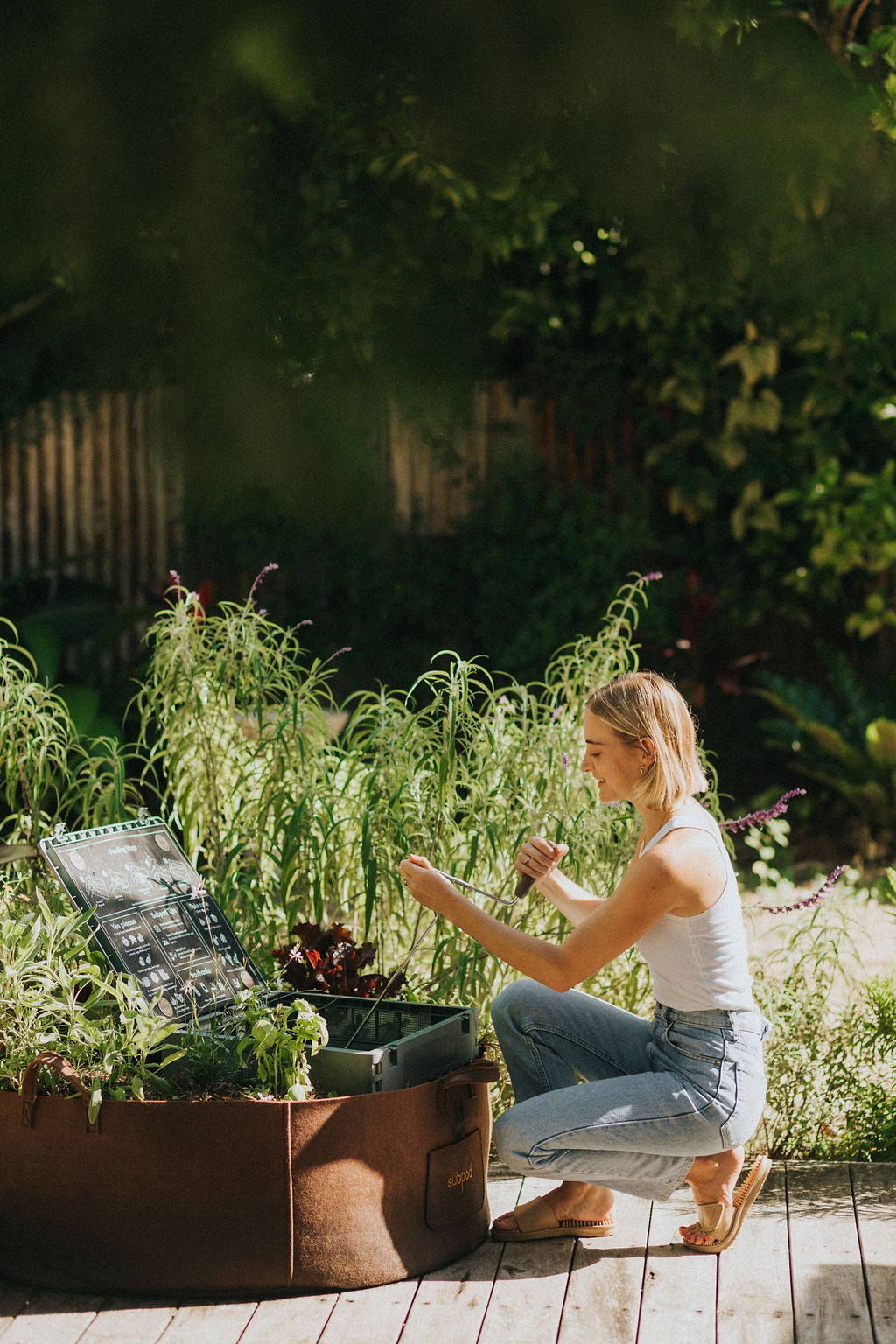 Recycled Grow Bag Bundle
An affordable, go-anywhere solution for home composting, the Grow Bag is a portable garden bed made from 100% recycled plastic.
Place your Mini Agave in it, surround it with soil, fill the soil with plants and you have a perfect closed loop gardening system!